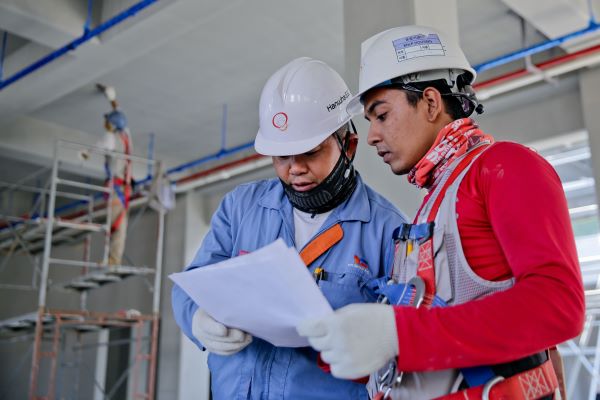 Master the Skills of Work Health Safety with This Online Course and Earn Your Certificate in Australia
In today's rapidly evolving work landscape, prioritizing the safety and well-being of employees is paramount. In Australia, a strong commitment to Work Health Safety (WHS) is not just a legal obligation but a moral imperative. To meet this demand, in addition to face-to-face and blended (face-to-face and online) course delivery methods, the online course has emerged as a versatile solution, allowing individuals across the country to acquire the necessary skills and knowledge to enhance workplace safety and earn their coveted WHS certificate.
The Importance of Work Health and Safety
Workplace safety is more than just a checklist of precautions; it's a culture that needs to be cultivated and upheld. The consequences of neglecting WHS can be dire, not only for employees but for the organizations themselves. Workplace accidents can result in injuries, lawsuits, damage to reputation, and financial losses. Therefore, mastering the skills of Work Health Safety is not an option; it's a necessity.
The Online Course: A Convenient Solution
Recognizing the need for accessible and effective WHS training, online courses have emerged as a game-changer. These courses offer a range of benefits that traditional classroom-based learning can't match:
Flexibility: Online WHS courses can be accessed from anywhere, at any time. You can fit your learning environment around your work and personal commitments.
Self-paced Learning: Each individual has their unique learning style and speed. The online courses allow you to progress at your own pace, ensuring a deep understanding of the material.
Interactive Modules: The courses often include multimedia elements, quizzes, and simulations, making learning engaging and interactive.
Accessible Resources: Online courses provide access to a wealth of digital resources, including videos, articles, and case studies, enriching your understanding of WHS principles, regulations, and WHS acts.
Expert Guidance: Many online courses are designed and delivered by experienced WHS professionals, offering you insights and expertise that can be directly applied in real-world situations.
Cost-Effective: Traditional WHS courses can be expensive due to travel and accommodation costs. Online courses are usually more affordable, making them accessible to a wider audience.
Earning Your WHS Certificate
Completing an online WHS course in Australia will not only equip you with valuable skills but also provide you with a nationally recognized WHS certificate. This certificate can open doors to numerous career opportunities, whether just starting your career or looking to advance in your current role.
The WHS certificate is a testament to your commitment to safety and compliance in the workplace. Employers across Australia highly value this certification, knowing that individuals who hold it are well-versed in the latest WHS regulations and best practices. Real-World Application
The knowledge, skills, and practical experience gained from an online WHS course can be immediately applied to your work environment. You'll learn how to identify workplace hazards, assess risks, implement control measures, and promote a safety culture within your organization. These practical skills will not only enhance the safety of your workplace but also contribute to its overall efficiency and success.
Moreover, with the increasing focus on WHS in Australia, professionals with WHS certifications are in high demand. Organizations seek individuals who can help them meet their legal obligations and create safer working conditions for their employees.
Conclusion
Workplace safety is a shared responsibility that requires continuous learning and adaptation. The online WHS course in Australia provides a convenient and effective way to master the skills of Work Health and Safety and earn your certificate. With the flexibility, accessibility, and real-world applicability of these courses, you can enhance your career prospects while contributing to a safer work environment for yourself and everyone else. So, why wait? Enrol in an online WHS course today and make a lasting impact on workplace safety in Australia.
AIMS Institute of Training and Technology provides nationally recognised qualifications in Certificate IV in Work Health and Safety through 100% online delivery in Australia and overseas.