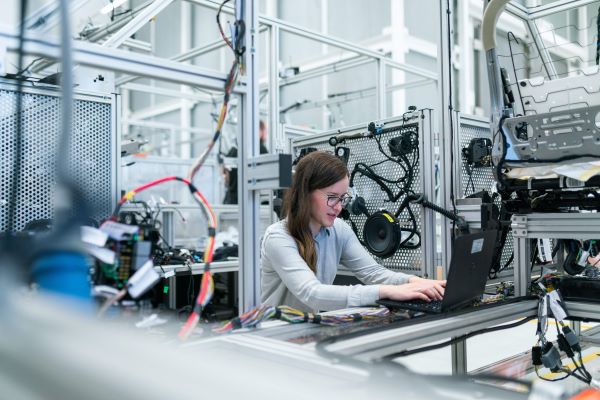 Why You Need to Take a Work Health and Safety Course in Australia
Choosing the right Work Health and Safety Course can significantly increase your chances of getting a better job opportunity and better training. We'll show you what you need to pay particular attention to get a qualification.
Due to the serious shortage of skilled workers, the Australian government does not rely solely on attracting skilled workers who have already completed their education. In addition, the aim is to make Work Health and Safety Courses in Australia easily accessible to students and then offer them a route to get better job opportunity after successful completion of the qualification. Not only lengthy university courses are suitable for this, but trades in particular offer the best conditions here. Even just 1 years of courses in a profession that is on the requirement list provides access to get recognized nationally qualification and increases your chances for getting better jobs. These courses enables the young professional to get practical experience and after this short time in the profession to receive official professional recognition, which is a prerequisite for most skilled workers.
All of these courses are offered by various educational institutions at numerous locations in Australia. The choice of training provider is very important here. Because not all offers allow access to the Job Ready Program, without which a complete subsequent professional recognition is not possible later. Only providers and courses or course combinations that are specifically approved by Australian govt that administers this professional recognition process, are eligible here.
Nation-wide recognition of your qualification
Just 12 months needed to complete the course
All courses are designed by experts
You get practical knowledge as well as skills
We only work with specialized and experienced training consultants to support you in choosing the right course and accompany you through the whole process.
Entry requirement to this course (BSB41419 Course)
You can apply for a courses before or after successfully completion of graduation. Entry requirements are not specified. Most institutions providing these courses requires you to be
18 years or more age
12 years or equivalent education
Familiarity as well as access to MS Office products, MS word, PowerPoint, PDF reader, as well as excel
Internet connectivity
Smart mobile phone with camera
Suitable literary and linguistic skills
After completing your training, take part in a job-based professional recognition process (Job Ready Program) and gain work experience in Australia. Also remember that courses and training is not free, but involves tuition fees. Therefore, many immediately discard this option without dealing with it in detail. However, these costs are put into perspective if you take a look at the big picture:
After just 5 weeks, the course is complete and you can start working in your learned profession much earlier. In skilled trades in particular, the wage level is above average. The costs of courses are amortized quite quickly due to these aspects.
Course duration, RPL (Recognition of Prior Learning) / Credit Transfer
RPL:  It is the assessment process that assesses the competency(ies) of an individual that may have been acquired through formal and informal learning to determine the extent to which that individual meets the requirements specified in the training package or VET accredited courses.
Credit Transfer: It is the recognition of learning achieved through formal education and training. It allows for the unit(s) of competency previously achieved by the student to be recognised when they are enrolling.
Career pathway to Work Health and Safety higher courses (e.g., Diploma in WHS)
If you are looking for a good job after completing your graduation, you must choose your courses with a view to the long-term job requirement lists. Skilled trades are currently particularly suitable here, as these have remained high on the Australian requirement lists for years.
Once you have successfully completed at least one or two years of training that you can complete in 5 weeks, it acts as a Career pathway to Work Health and Safety higher courses like Diploma in WHS. The next step is to get Job Ready Program from a recognized institution. It gives participants the opportunity to demonstrate the skills they have learned in their training in professional life and ultimately receive a positive skill assessment
Top job providers in are Australia and New Zealand
In Australia top hiring agencies can be found
In NZ top hiring agencies are
RobLawMax Recruitment
FRENZ Recruitment & Immigration
You can find Australian labour market trend at Job Outlook.
Top providers of this course
 AIMS Inst of Training and Technology
It is a well-recognized institution and online platform in Australia providing BSB41419 Course. This course is planned to be accomplished in 12 months-24 months. It includes 920 hours of training as well.
However, it provides the intensive course program that can be completed in 5 or 10 weeks with an option to complete in 12 months. The course can be completed in 24 months if studied part time.
Monarch is also a popular and well recognized institution in Australia providing BSB41419 Course. It also offers the course that is planned to be accomplished in 12 months or 24 months (part time study).
Melbourne Polytechnic is also a popular and well recognized institution in Melbourne, Australia providing BSB41419 Course. It also offers the course that is planned to be accomplished in 12 months or 24 months if extended.
Pinnacle Safety and Training is another a popular and well recognized institution in Melbourne, Australia providing BSB41419 Course.